Madera South Memorial Garden
Yet another showpiece of student artwork was installed this afternoon.
Senior Oscar Martinez
and his teacher, Tim Deniz
made a permanent contribution to us in Graciela's memory.
Thanks so much, gentlemen!
Chalk Art Contest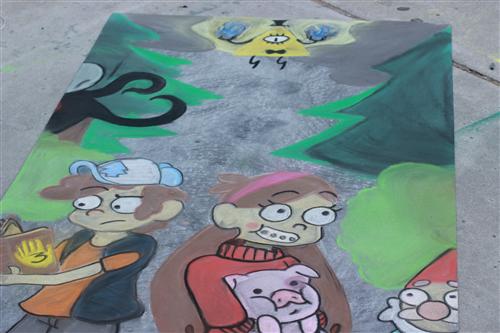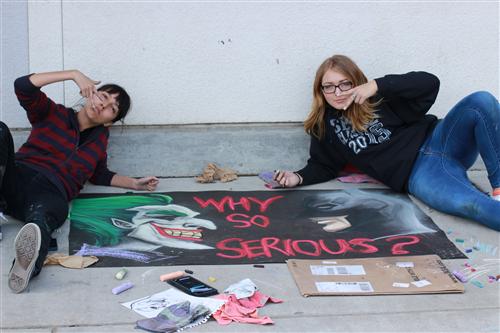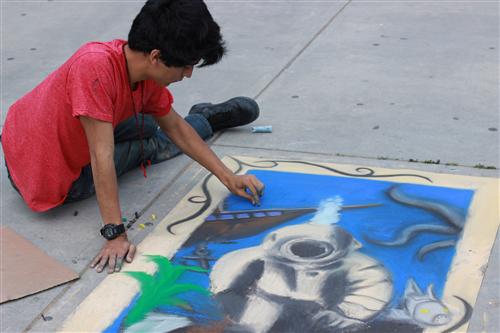 Graduation is coming soon!
MSHS Commencement Ceremony is Thursday, June 4th at 7:30pm
Gates open at 6pm and no outside food or drink is allowed per stadium regulations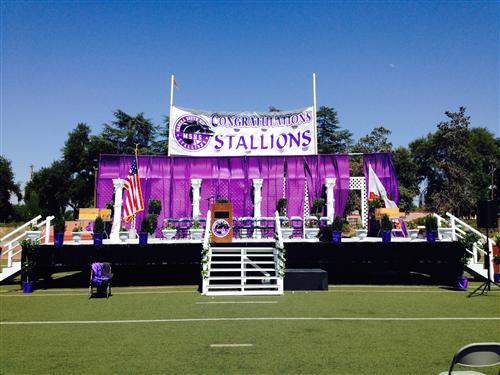 ATTENTION SENIORS: Baccalaureate this Sunday, May 17th 6:30pm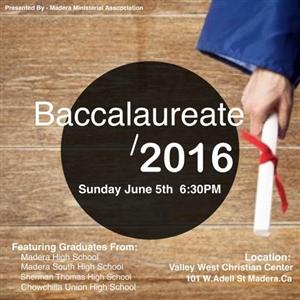 MSHS Class of 2016 presents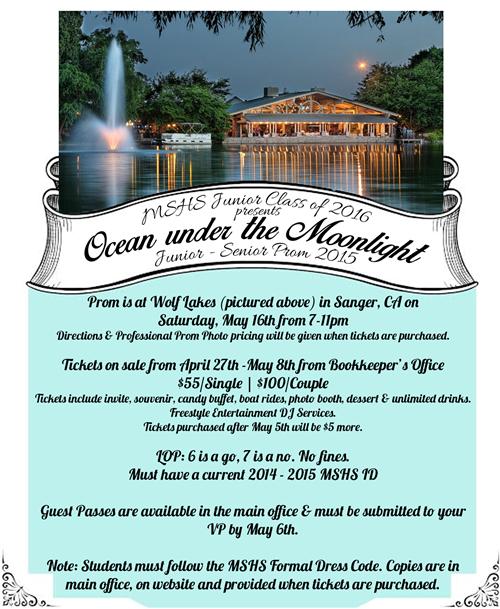 "Excellence in Education" award winner, Sheila Kincade.
Congratulations Sheila! Thank you for a contribution that will last for generations.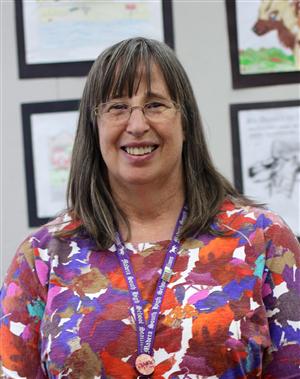 CLASS Award Winners have made incredible contributions to the "Best Year Ever!" Please congratulate the following winners by category.
CHARACTER - Rodia Montgomery-Gentry, Erika Moran, and Elisa Rodriguez
LEADERSHIP - Carry Gassett, Brad Krause, and Mark Lohuis
ACADEMICS - Brynn Hill, Noemi Lepe-Vera, and Tamara Treber
SPORTSMANSHIP - Anthony Gallegos, Brian Riddle, and Kelly Valmonte
SERVICE - Rebecca Bray, Jordan Murphy, and Joe Valero
Stallions Class of 2
015
Graduation Orders for Cap and Gown orders are due Tuesday, January 20th to avoid a price increase. Representatives from Graduate Services will be on campus in the cafeteria to collect orders. The current price with tax is $29.70
Stallion Band and Colorguard was featured as the beginning band to start the Main Street Parade. They played "It's A Small World" and "The Mickey Mouse March" under the sparkling lights in front of thousands of spectators.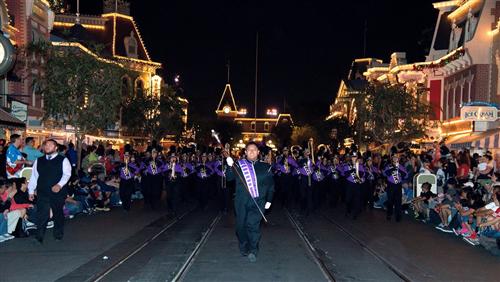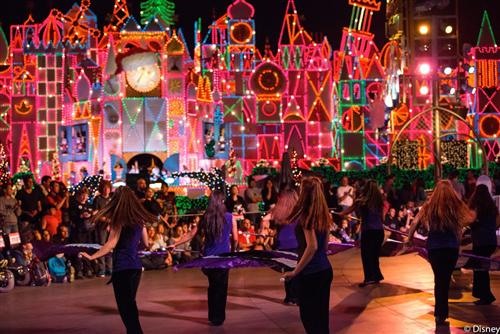 Congratulations to our 2014 Homecoming Underclassmen Court and Senior Court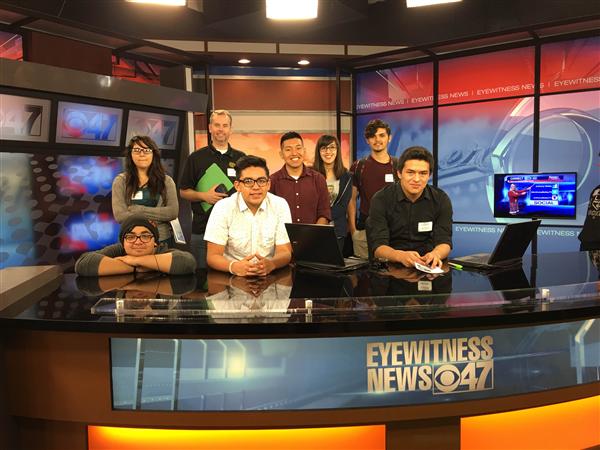 Congratulations to our Club and Class Winners from our Homecoming Float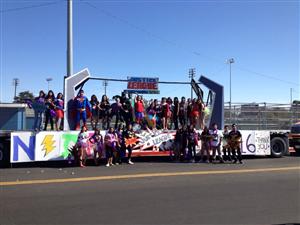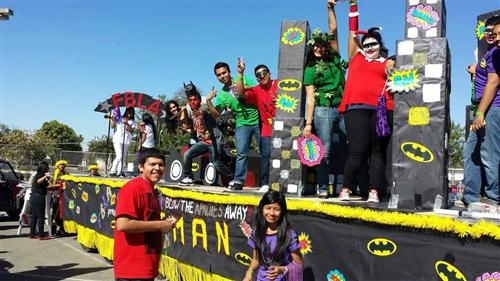 Homecoming Football Game vs. Sanger High - kickoff begins at 7:30pm, but don't miss out on all of the pre-game festivities including Grand Marshal Presentation, Spirit Walk with over 18 clubs and Madera Parachute Skydiver bringing in the game ball. Half time will feature underclassmen winners, school flash mob performance, crowning of king and queen and stallion honorary teachers. During the third quarter, the winner of the sofa stallion will be announced
Homecoming Parade is Friday, October 10th from 1:30-2:00
MADERA SOUTH HIGH HOMECOMING PARADE
Floats will line up on Eastbound Olive and head to Stadium Road prior to start of parade. Official parade start is Stadium at Maple Ave. . We will travel southbound on Stadium Road. Westbound Pecan to school Ag gate and then parade will exit southbound on Pine Street. Our parade
will be the biggest and will feature stallion horses, over 25 floats including purple pyramid school floats, a big city taxi limo with our city council member heroes, antique fire trucks, our homecoming court candidates and our award winning band & color guard.
Diana Garcia, Chano Arreguin, Mayra Reyes, Virat Kang, Yessenia Maciel, Wesley Sorenson, Kenia Rivera , Josh Johnson
SENIOR HOMECOMING COURT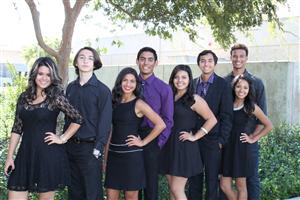 PRESENTING OUR 2014 HOMECOMING GRAND MARSHAL
Robert Chavez has dedicated his life to education for over 20 years. Mr. Chavez began his career with Madera Unified School District as a principal at Martin Luther King Jr. Middle School. During his time at Martin Luther King Jr. Middle School, Mr. Chavez worked with the school community to build a family focused on learning and achievement. He was soon recognized for his instructional leadership capabilities and was promoted to Chief Academic Officer. During his tenure as Chief Academic Officer, Mr. Chavez has been involved in nearly every facet of community and school relations. He has been directly involved with curriculum and instruction, superintendent's cabinet, sports and performing arts, Career School advancement, and the development of after school program. Most importantly, Mr. Chavez has mentored and teamed with teachers, principals, district administrators and community to ensure the best possible education for the children of Madera. Being part of the Madera community, Mr. Chavez was part of the Rotary Club, clothes and canned foods drives, community clean ups, coats for kids, and toys for tots. Mr. Chavez has always shown a commitment to the schools community and most importantly the children of the city of Madera.
Our first day of school begins on Monday, August 11th at 8:40am (delayed start schedule)