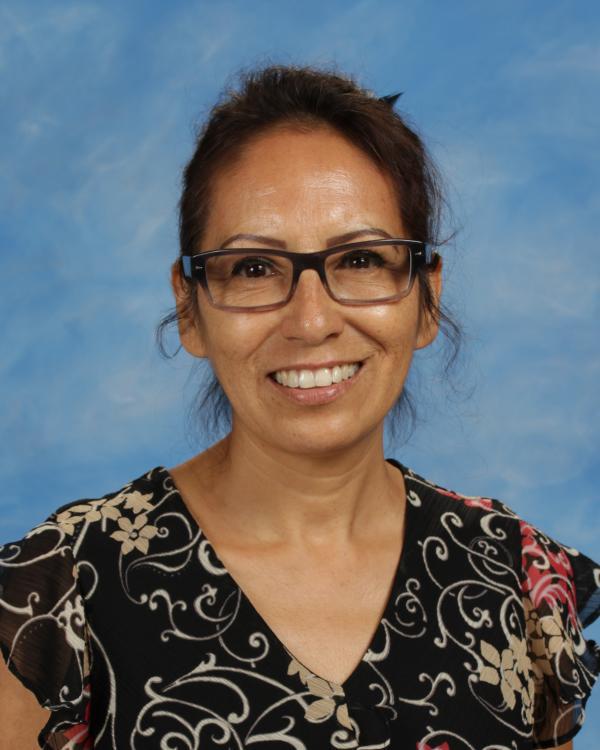 Phone: 559-674-8579 Room 1
Email:
Degrees and Certifications:
Mrs.

Vasquez

I am excited about being part of the Sierra Vista Elementary School team. I have been teaching for over 20 years and love working with young minds. It has been a great pleasure to have worked with students of diverse population, and I'm enjoying working with the kindergarten children.

I have been in MUSD since 2004 and my adventure here began at MLK Junior High School. There I taught physical science, life science, and English Language Arts. After that, I taught 6th grade at Madison Elementary. I am delighted to work here at Sierra Vista and look forward to getting to know the students, parents, and community; since it reminds me of my own experiences when I was growing up. I lived in the country and went to a small elementary school where everyone knew each other. I went to Tranquillity High School, and we were a small graduating class of 1983.

I love living here in this area and have been in this valley all my life starting in Firebaugh, then Mendota, afterwards Fresno, and now Madera. I grew up working as a farm laborer along with my parents during my junior high and high school years. Those experiences have helped me in making connections with students with similiar background. I use common ground to encourage and inspired students into higher education. This will be a great year!

Estoy emocionada de formar parte del equipo de la escuela primaria Sierra Vista. He sido maestra por más de 20 años y me encanta trabajar con mentes jóvenes. Ha sido un gran placer haber trabajado con alumnos de diversa población, y disfruto trabajar con niños de Kínder.

He estado trabajando en el Distrito Escolar Unificado de Madera desde 2004 y comencé mi aventura en la escuela secundaria Martin Luther King Junior. Allí enseñe ciencias y artes del idioma inglés. Después de eso fui maestra de sexto grado en la escuela primaria Madison. Estoy encantada de trabajar aquí en Sierra Vista y deseosa de conocer los estudiantes, padres y la comunidad; ya que me recuerda a mi propia experiencia, cuando yo estaba creciendo. Durante mi infancia fui a una escuela primaria pequeña donde todos se conocían. Fui a la preparatoria de Tranquillity y fuimos una pequeña clase de graduación de 1983.

Me encanta vivir aquí en esta área y he vivido en el valle central toda mi vida, comenzando en Firebaugh, después nos mudamos a Mendota, luego Fresno y ahora en Madera. Durante mi juventud trabaje como trabajador agrícola junto con mis padres. Esas experiencias me han ayudado a hacer conexiones con estudiantes con antecedentes similares. Utilizo esa experiencia para motivar e inspirar a los estudiantes a obtener una educación superior. ¡Este será un gran año!