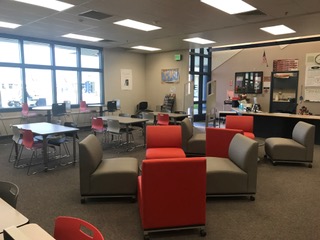 Welcome to the Desmond Middle School Library Website!

We have a beautiful library here at Desmond and we provide a variety of resources for the education and enrichment of our students. We have over 15,000 print resources and 40 computers for students to use. We are open from 8:00 am until 3:30 pm and we are also open during break, lunch and after school.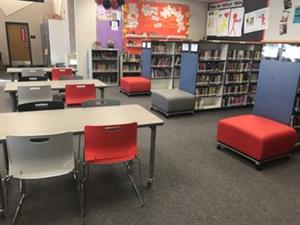 Students are welcome to use the computers for school research, search the card catalog, complete work on Google Classroom, check their grades, and enjoy educational games. Students will need to show their student ID cards in order to use the computers or check out books. Books can be checked out for 15 days and renewed for up to 30 days. Up to 6 books may be checked out by a student, and more books are allowed during vacation breaks as long as the student does not have any fines or lost books. Students will be charged for lost or damaged books.

The library is a great place to relax, read, browse the book shelves and use the computers. Students need to remember to use the Desmond LongHorn 5P's. The 5P's are Prompt, Prepared, Polite, Positive and Productive while they are in the library. Voice levels should remain at a respectful inside level when talking to friends or asking questions.