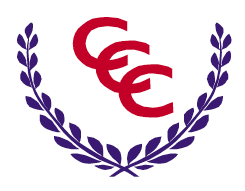 Dear Parents,
Welcome to the Cesar Chavez Champion Community. At Cesar Chavez we believe in bringing school and family together to form a vibrant and supportive partnership for the success of all students. We recognize the vital role played by students, parents, teachers, and the community in developing literacy, critical thinking, responsibility, compassion, self-reliance, and productivity.
Our vision is to help students achieve their highest potential in any circumstance and develop productive citizenship. Chavez Champions exemplify the Champion ABC's:
Act Responsibly
Be Respectful
And
Cooperate
Students are recognized for their demonstration of these qualities, and are encouraged to model these positive behaviors for friends and classmates.
As Chavez Champions, we value the opportunity to support and strengthen our partnership with families through a variety of events. We invite parents to be involved in school committees, classes, and events such as:
School Site Council (SSC)
English Language Advisory Committee (ELAC)
Coffee Hour
Nutrition Classes
Parenting Partners
Back-to-School Night
Harvest Carnival
Cesar Chavez Pancake Breakfast
Literacy Night
Reclassified Fluent English Proficient (RFEP) Celebration
Open House
Science Fair
Cesar Chavez Day Celebration
At Cesar Chavez, we strive for continuous improvement among students, teachers, administrators, and relationships with our parents and the community. We appreciate those who support us in this endeavor and thank you for the time and service you give. Parents, your role can never be underestimated as you monitor and support your child's academic progress and social development both in school and elsewhere. As Champions, we stand together and with you to build life-long Champions of our students.
Please contact us if we can be of service to you as we lead your child toward success.
Sincerely,
Stephanie McPherson
Principal