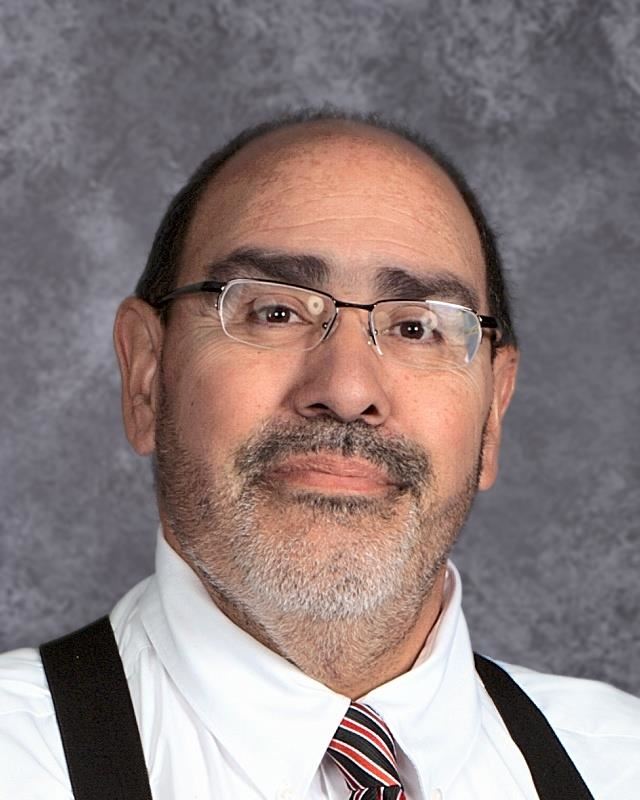 Phone:
Email:
Degrees and Certifications:
Mr.

Kevin Garcia

I am the Social Science teacher at Ripperdan CDS. I bring many years of experience to our school and set high standards for not only myself but for our students as well to rise up to. In addition to teaching Modern World History, U.S. History, Government/Economics, I also teach both Art 1 and Art 2. Over the years many of my students have competed, placed and medaled in rigorous competitions such as National History Day and Academic Decathlon. Most of all, I pride myself in the ability to bring history alive for my students as well as my colleagues through a variety of hands on artifacts, realia and manipulatives that not only enhances the lessons but makes history lessons more relevant.

The 2020-2021 school year looks to be a challenging one for us all, due to the Covid-19 virus and switching over to Online Distance Learning for our students. I have full faith that with a little effort and a lot of practice, our student body will transition over to online learning in Google Classroom just fine. I'm sure there will be a few bumps in the road along the way, but we Road Runners know how to overcome them. I am truly excited about the 2020-21 school year and all the challenges that we may encounter. Most important though, we need to look at these challenges as opportunities, opportunities to grow academically, personally and professionally. If we do that, this school year will be one to remember!

Soy el maestro de Ciencias Sociales en Ripperdan CDS. Tengo muchos años de experiencia que ofreceré a nuestra escuela y altos estándares establecidos, no sólo para mí sino para nuestros estudiantes, también para levantarse. Además de enseñar Historia del Mundo Moderno, Historia de los Estados Unidos, Gobierno / Economía, también enseñó Arte 1 y Arte 2. A través de los años muchos de mis estudiantes han competido, clasificado y obtenido medallas en competencias rigurosas como el Día Nacional de la Historia y el Decatlón Académico. Sobre todo, me enorgullezco de la capacidad de dar vida a la historia para mis estudiantes y colegas a través de una variedad de artefactos prácticos, objetos reales y manipulativos que no solo mejoran las lecciones, sino que las hacen más relevantes.

El año escolar 2020-2021 parece ser un reto para todos nosotros, debido al virus Covid-19 y al cambio al aprendizaje a distancia en línea para nuestros estudiantes. Tengo plena fe en que con un poco de esfuerzo y mucha práctica, nuestro alumno realizará la transición ,muy bien hacia el aprendizaje en línea en Google Clase. Estoy seguro de que habrá algunos obstáculos en el camino, pero los "Ripperdan Roadrunners" sabemos cómo superarlos. Estoy realmente entusiasmado con el año escolar 2020-21 y todos los retos que podemos encontrar. Sin embargo, lo más importante es que debemos considerar estos retos como oportunidades, en el crecimiento académico, personal y profesional. Si hacemos eso, ¡este año escolar será uno para recordar!