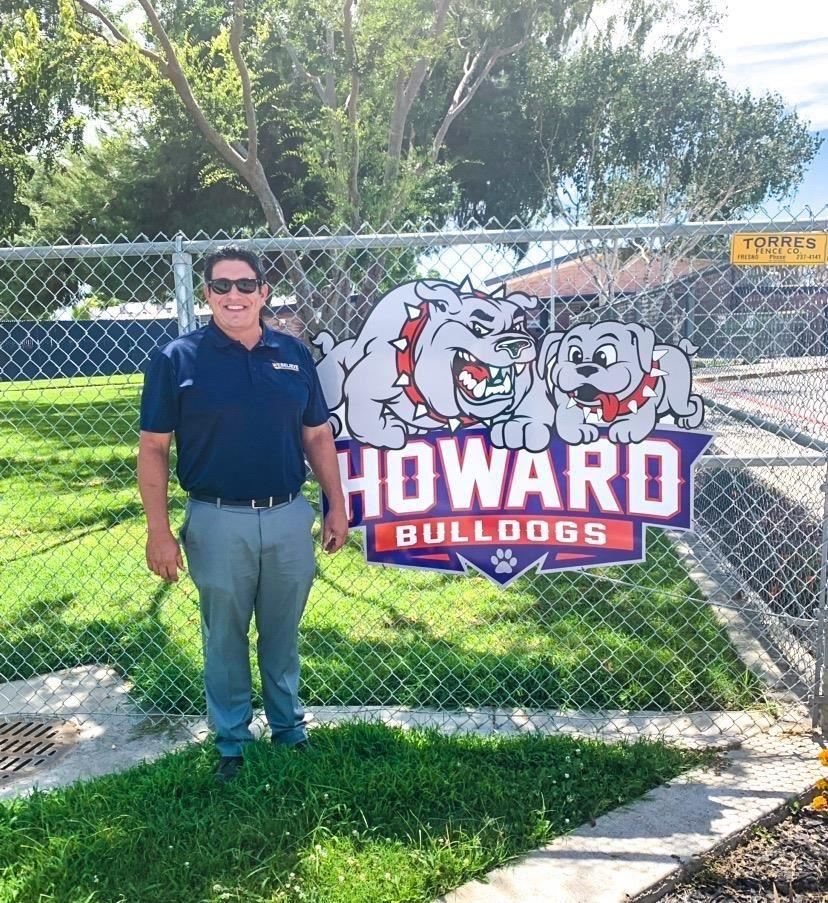 Phone:
Email:
Degrees and Certifications:
Jeff Dailey

Welcome everyone to the 2021-2022 school year. This year will definitely bring about a new set of challenges that no one has faced before. There is not a blueprint or manual available to show us how to navigate through this school year. More than ever, it will take teamwork between the school and the home to have a successful year. Parent Square will be utilized district-wide as the primary form of communication between the site and home. This new app will be the best way to communicate with the Howard staff. We understand there is a steep learning curve when it comes to distance learning. Please let us know if you are having any trouble with your technology and we will do everything we can to help you out. I ask that we all remain flexible and adaptable to the changes that are coming. We have been and will continue to be all in this together. Please remember…WE ARE HOWARD, WE ARE FAMILY, WE ARE ONE!!

Bienvenidos al año escolar 2021-2022. Este año definitivamente traerá una nueva serie de desafíos que nadie ha enfrentado antes. No hay un plano o manual disponible que nos muestre cómo navegar durante este año escolar. Más que nunca, será necesario trabajar en equipo entre la escuela y el hogar para tener un año exitoso. ParentSquare se utilizará en todo el distrito como la forma principal de comunicación entre el sitio y el hogar. Esta nueva aplicación será la mejor manera de comunicarse con el personal de Howard. Entendemos que hay una curva de aprendizaje pronunciada en lo que respecta al aprendizaje a distancia. Háganos saber si tiene algún problema con su tecnología y haremos todo lo posible para ayudarlo. Pido que todos sigamos siendo flexibles y adaptables a los cambios que se avecinan. Hemos estado y seguiremos estando juntos en esto. Por favor recuerden… Somos HOWARD, SOMOS FAMILIA, SOMOS UNO!!