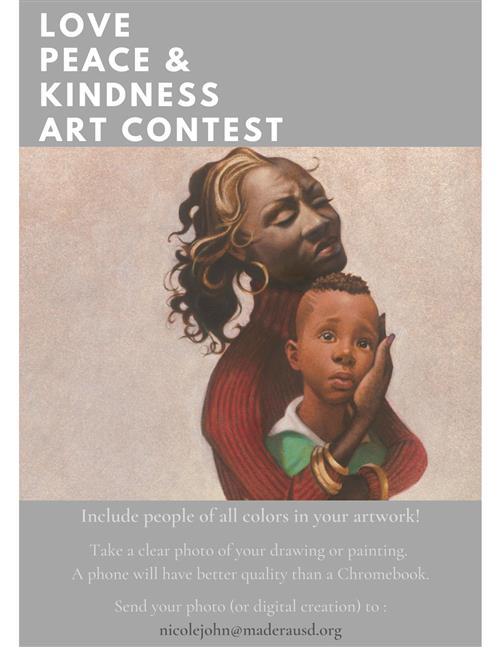 Create a piece of artwork that conveys love, peace, or kindness.
Include people of all color in your representation.
Crayons, markers, colored pencils, paint, photography, or other digital art media are acceptable.
Submit digital files or a photograph of your artwork to nicolejohn@maderausd.org.
High resolution photos taken with a phone are better quality than a Chromebook.
Winning submissions to be included in the Millview movie project:
"We Rise, We Resist, We Raise Our Voices."