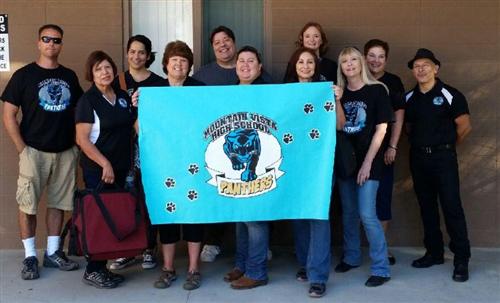 Message from the Principal:
Welcome to Mountain Vista High School,
Mountain Vista is a continuation high school, providing an alternative to the comprehensive high schools of Madera Unified School District. Students attending MVHS are provided a smaller learning environment characterized by closer more frequent monitoring and responses to student academic achievement. Our program enables students to accrue credits at a faster rate than traditional high schools while maintaining the same graduation requirements. MVHS students are held to high expectations for both academics and character.

At MVHS we are committed
to "Inspiring and mentoring students to recognize, respect and realize their potential."

Mountain Vista High School graduates will be expected to

R.O.A.R

.:
R
ESPECT
-
Respect self, others, property and environment.
O
RGANIZATION
- Organize time, obligations, and goal attainment through preparation and planning.
A
WARENESS
- Aware of how our decisions and actions impact others and influence our ability to meet goals and expectations.
R
ESPONSIBILITY
- Responsibility for all obligations including our obligation to live up to our potential.

Aimee Anderson
Principal
Mountain Vista High School


Mountain Vista High School


Phone(559) 675-4580