MUSD Personnel Commission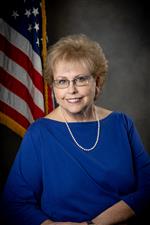 Phone:
Email:
Degrees and Certifications:
Fran Wheat

(California School Employee Association Appointee)
Fran Wheat has been a resident of Madera for 63 years and attended Madera schools. Fran was appointed to serve as the Classified School Employees Association Appointee on December 17, 2018. Fran is active in the community working with the City and County to help incorporate the Madera County Arts Council as their first president. She also held many chapter offices and served as the State President of the California Young Homemakers Association. Fran is married to Tommy Wheat. They are blessed with one son who attended and graduated from local schools. Fran is a 20-year retiree from Madera Unified School District. Currently, she enjoys sending her free time in her kitchen and her garden.
Phone:
Email:
Degrees and Certifications:
Philip D. Janzen

(MUSD Board of Education Appointee)
Philip Janzen was named as the Madera Unified Board of Education's appointee to the Personnel Commission on December 16, 2010. He replaced Bill Colston. Janzen is no stranger to public service, having been a member of the MUSD Board for eight years (2002-2010), including two terms as president (2006 and 2010). He termed out of his trustee seat in 2010 and opted against running for re-election. Janzen is a native Maderan and has family ties to the county that go back as far as the 1920s. Along with his brother and father, Janzen was the co-owner of Janzen Farms, a cattle-feeding operation for the dairy industry. Janzen is currently a managing supervisor with AgriLand Farming Company, Inc. in Madera County. Janzen is a graduate of Cal Poly and has two children who are active in Fresno and Madera-area colleges.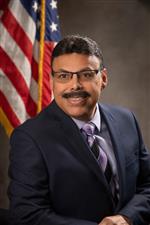 Phone:
Email:
Degrees and Certifications:
David Hernandez

(Joint Appointee)
David Hernandez began his term as the Joint Appointee on October 21, 2021. Mr. Hernandez is a retired, Director of Family and Community Services for the Madera Unified School District (MUSD) - Department of Family and Community Services. Mr. Hernandez has a passion for helping and educating parents; he has over 35 years of experience overseeing successful award-winning parent engagement programs. One of David's greatest accomplishments was being successful in adding five Parent Resource Centers (PRC's) that were designed to assist and support MUSD's overall mission and quality educational standards. Mr. Hernandez was very instrumental in building partnerships with a host of community agencies, teachers, students, and parents to promote and maximize learning opportunities across the full spectrum of parent engagement. Mr. Hernandez currently serves on the Board of Directors for the Madera Linkage Foundation. David was inducted into the Fresno State Teachers and Friends of Education Honor Wall for Exemplary Contributions in Support of Education in 2021.
Last Modified on December 6, 2021