About the Madera Unified Board of Education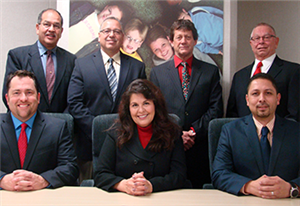 The Madera Unified Board of Education is comprised of seven Board seats, each representing a specific geographic area of the district (map as PDF). Board members serve four-year terms, and there are no term limits.
Board members set policy, approve the district's budget, authorize the spending of budgeted funds, approve employee salaries and benefits, set policy which determines educational standards and goals, and approve curriculum. The Board also acts on recommendations of the superintendent, who is selected by the Board to implement their plans and policies.
Board meetings are typically held on the second and fourth Tuesdays of each month, with just a couple of exceptions. Only one Board meeting is held in July, and December (view meeting schedule). Meetings are held in the Madera Unified District Office's board room, located at 1902 Howard Road.
Board meetings regularly begin at 5:00 p.m. before immediately adjourning to closed session. Should a member of the public wish to speak on an item on the closed session agenda, they are asked to arrive at 5:00 p.m.
The public session of Board meetings begin at 6:30 p.m. Community members wishing to address the board in public regarding an item not on the formal agenda may do so under "Communications." Each public comment is limited to three minutes, and the length of the Communications part of the meeting is 15 minutes. Community members wishing to address the board regarding an item on the formal agenda may do so at the time that item is discussed by the board.
All agendas are posted at the District Office at 1902 Howard Road and on the district's website prior to the close of business on the Friday before the meeting.
---
Photo: (seated, left-to-right) Brent Fernandes, Maria Velarde-Garcia, Ricardo Arredondo; (back row, left-to-right) Ruben Mendoza, Al Galvez, Ray G. Seibert, & Ed McIntyre;