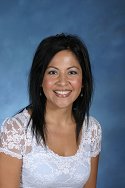 REGISTRAR'S OFFICE

The Registrar is Custodian of Madera High School Pupil Educational Cumulative Files and Official Transcripts for current students, or the most recent "Class of". Registrar maintains, posts, transmits and processes accurate computerized Transcripts, Grade Histories, Progress Reports, Report Cards, Grade Corrections, and Requests Official Records for new students. Expedites the Withdraw/dis-enrollment procedures for students transferring out of MHS. Certifies numerous and assorted Verification forms, as well as Legal documentation.Student academic records are classified as Confidential and will only be released with the parent (if pupil under 18) or student's written authorization with signature, in accordance with the Public Information Act and the Family Educational Rights and Privacy Act of 1974. Student information will NOT be disclosed to any persons via phone conversation.




TRANSCRIPTS:

A transcript is a formal report supplied by an accredited school on the record of an individual student, listing subjects studied, final marks (grades) earned, credits issued, school year and dates of attendance, and any other certifications or information deemed important by the school.
An Official Transcript includes Madera High School's embossment, the official signature of Principal or Registrar, and sealed in an envelope. Released to students provided they are clear of obligations*. Only colleges, agencies or employers receiving it, may open the sealed envelope. For official purposes only; transcript is unofficial after seal is opened.

*According to CA Ed. Code 48904. and 48904.3; 'the district may withhold the grades, diploma, and transcripts', if the pupil has an outstanding obligation due to high schools/or school districts. An Unofficial transcript copy is unsealed, used for informational purposes and does not include the official signature or embossment. It is stamped 'Unofficial'. For personal use; making copies is permissible.

PARENT/OR PUPIL REQUESTING CUMULATIVE STUDENT RECORDS AND/OR TRANSCRIPTS:

Requests are processed by way of a written request, and are not be accepted over the phone. Current students and last year's Alumni, may fill-out the MHS Pupil Request for Educational Records form in the Registrar's Office. Also included in this webpage, is a PDF form of MHS Pupil Request for Educational Records.

PLEASE:
1) fill-out PDF online OR 2) Print blank, hand write -AND- Submit via: 1) FAX 2) Email 3) In Person OR 4) U.S. Mail A copy of MHS's Identification card, State-Driver's License or I.D., MUST accompany the request or issued at pick up. Requests will be processed and ready for pick-up 5 days from the date it was submitted to Registrar. Processing time will be longer during peak seasons. Particularly during scholarship months (January & February) and at the end of Spring Semester, therefore submit record requests accordingly. Record requests are expedited in order that they were submitted to the Registrar.




WITHDRAWAL PROCEDURE FOR STUDENTS TRANSFERRING OUT OF MHS:


CALIFORNIA STATE LAWS REQUIRE STUDENTS AGE 6-18 TO ATTEND SCHOOL DAILY. When students are transferring between schools, they are to remain attending classes at the current school until the day before they begin at the next school.

Parents must properly withdraw their child from Madera High School in order for a quick withdrawal, and a smooth transfer to the receiving school without delay. Parental authorization is required in person. This must be done at the latest of 7:30a.m. the morning of the student's last day of class attendance; otherwise the week of. Once the proper withdraw procedure is completed, unofficial records are issued to the student/parent to enroll at receiving school. Receiving school will in turn request official records once student has in fact enrolled.

The Student Withdrawal Form procedures begin the day before student enrolls and begins classes at the next

school. Student is to attend MUSD until then.

Should student stop attending MHS prior to that, they will be marked absent daily as well as parents will continue

to receive absence calls, notices and SARB process if applicable.

Madera Unified School District will not officially disenroll students from our District until we are provided

Enrollment Date documentation from the receiving school/or the district office. We will then Inactivate the

student one school day prior that.

Enrollment documentation/verification confirms student is in fact enrolled and attending school outside of our

school district, which helps prevent him/her from counting as a Drop-Out in the State of California.

At the earliest convenience of the receiving school, please have them Fax or Email the documentation/or Request

for Records Transcript with Enrollment Date.

Receiving out of District High School:

Parents are required to formally withdraw their student/child from MHS in order for an expedient transfer to the receiving school. If this is done, parent/student routinely receives a copy of their transcript, withdrawal slip, attendance, discipline and language data (if applicable). To request the Official Transcript and Pupil Cumulative Records, please submit request via: Fax, Email, or U.S. Mail. Provided the student does not have a pending obligation with MUSD/MHS, an Official transcript with a copy of MUSD's Cumulative records will be forwarded via U.S. mail.

RELEASING OUT OF DISTRICT HIGH SCHOOL:


Please do not mail Cumulative records until you receive a formal written request for the Official Transcript and Cumulative Records, from the Registrar. This will follow after the student has in fact officially enrolled with Madera High. Madera Unified School District requests a COPY-only, of your district's Cumulative Records with an Official transcript included. Please do not send your district's original cumulative file; if it is sent it will be gutted, dispersed and not returned should student return to your school district.




SUMMER REQUESTS:

For the month of July, please submit record requests via: Email, Fax, U.S. mail, or from our district office.




ALUMNI PRIOR TO THE MOST RECENT GRADUATING CLASS, SUBMIT RECORD REQUESTS TO:

Madera Unified District Office | Student Services Department 1820 Howard Road Madera, CA 93637

Direct Line: (559) 416-5862 | Fax: (559) 661-2005 | Main Line: (559) 416-5858

Prior to 2010, non-degree granting schools were required to maintain transcripts for five years, and degree granting schools were required to maintain transcripts for 50 years. As of January 1, 2010, schools are mandated to permanently maintain transcripts. (94900. Required Student Records).
Last Modified on August 27, 2020