Technology Resources for Teachers - Secondary
EdPuzzle is an interactive quiz generator. Teachers select a video resource and they can add a variety of questions throughout the video making a very engaging and interactive study guide for students.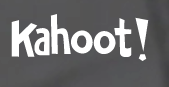 Create and share interactive and game-like quizzes and study guides for your students.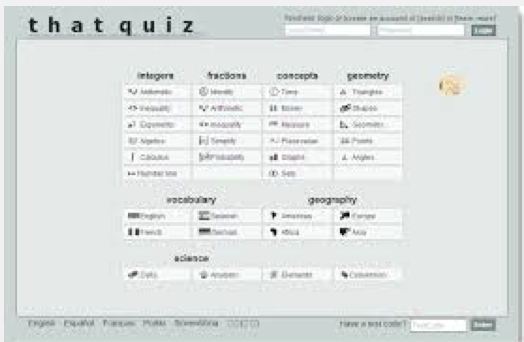 Thatquiz.org makes it easy to quiz students on a variety of topics. Teachers can create custom quizzes or use existing content and set proficiency levels for students. Students can save their progress and continue on another day and see their score at the end of an exam.

Google Earth for Chromebook is a web-based version of Google's dynamic Google Earth app. Students can virtually go anywhere in the world using Google Earth. This site is a great companion in all curricular areas.

Take a virtual tour of some of the world's greatest sights and history's most significant events. The Google Cultural Institute is a virtual online museum that students can explore. Students can virtually walk through ship wrecks, the Civil Rights Movement, and artic snow caves, just to name a few of the posibilities. Visit the Google Cultural Institute today, to unleash the possibilities for your students.
Science, Technology, and Math

Need to brush on foundational skills? Xtra Math is great practice to sharpen those basic skills to prepare students for more challenging content. Check it out!

Khan Academy facilitates personalized learning at students' pace. Subjects range from mathematics and science to art history and social studies.

Wolfram Alpha is a computational knowledge engine that will help users analyze just about everything! Explore and analyze your world today, check it out!

At this URL are the equipment lists for each lab manual. On last page in each PDF there is a table of experiments by sensor.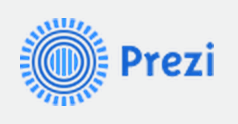 Prezi is cloud based presentation software. Prezi operates like a large canvas and up to ten users can sign in and co-edit at once. Users can embed images, videos, and text too! Users can then set a navigation path "to fly" from one object to the next. The result is a thrill ride! Let your students bring their content to life using Prezi!

WordItOut allows users to make and modify word clouds. Word clouds are fun a publishing option for a variety of subjects. Word clouds are fun and handy as profile pictures, ways to collect and display vocabulary, find most frequently used words in a passage of text or users can use a tilde (~) to connect and display complete phrases. Also, repeating a word or term affects the size of the word in the cloud, so more important words can be made to display more prominently.

ProCon.Org is a site devoted to evaluating multiple perspectives of many of today's controversial topics. This is an excellent source when teaching writing and persuasive argument.

AmericanRhetoric.Com is an online catalog of the most famous American speeches delivered by historically significant citizens over the history of the United States.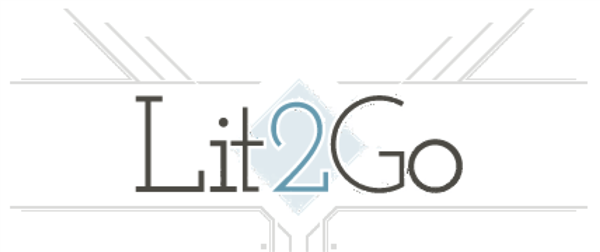 Lit2Go is a collection of k-12 classic literature that includes web format, audio files and pdf files. Users can search the collection by reading levels, genre and collections.

Sponsored by the International Reading Association and NCTE, ReadWriteThink provides a wealth of resources for educators at every grade level. The site offers student interactives, lesson plans based on specific literature. ReadWriteThink features rich search and filtering tools to help teachers find just the right activities for their units of study.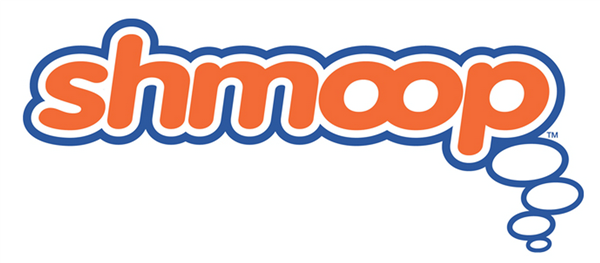 Shmoop is study guide central! Shmoop provides a new way for students to build background knowledge on nearly any topic by having them search Shmoop for some key details. Shmoop is edgy, fun and provides pop culture connections to make the details more relevant to young scholars. Shmoop offers study guides and support on literature, history, sciences, and mathematics. Additionally, for a fee, teachers or students can access even more content.

Do you struggle with choosing which academic vocabulary to teach? Use the link provided to copy, cut and paste your article or selection, choose the grade level, click submit and VOILA! The program will show you words below, at, and above grade level that you might like to teach.

Most of the words selected by the program are multiple meaning words that prove to be very difficult students, especially those struggling with English.
Last Modified on December 14, 2016